Everyone is writing or posting about their New Year's resolutions.
It's one of those moments that prompt us to reflect on past experiences and resolve to become more engaged. I'm placing special emphasis on "one of", since this reflective process should not be confined to the rather elusive New Year's Eve or the ever-fleeting month of January. It's a process that can occur all year round, especially but not restricted to learning experiences.
In my case, reflection has always been a core element of learning, which has aided me in internalising hard and soft outcomes alike. That's why, I'd like to start 2017 by revisiting my notes on the 5th year anniversary of the Testing Camp in Timisoara. Such celebrations are in themselves moments of reflection, aren't they? 🙂
On December 8th, we got together at a special meet-up, which featured 4 content owners and focused on some very interesting topics.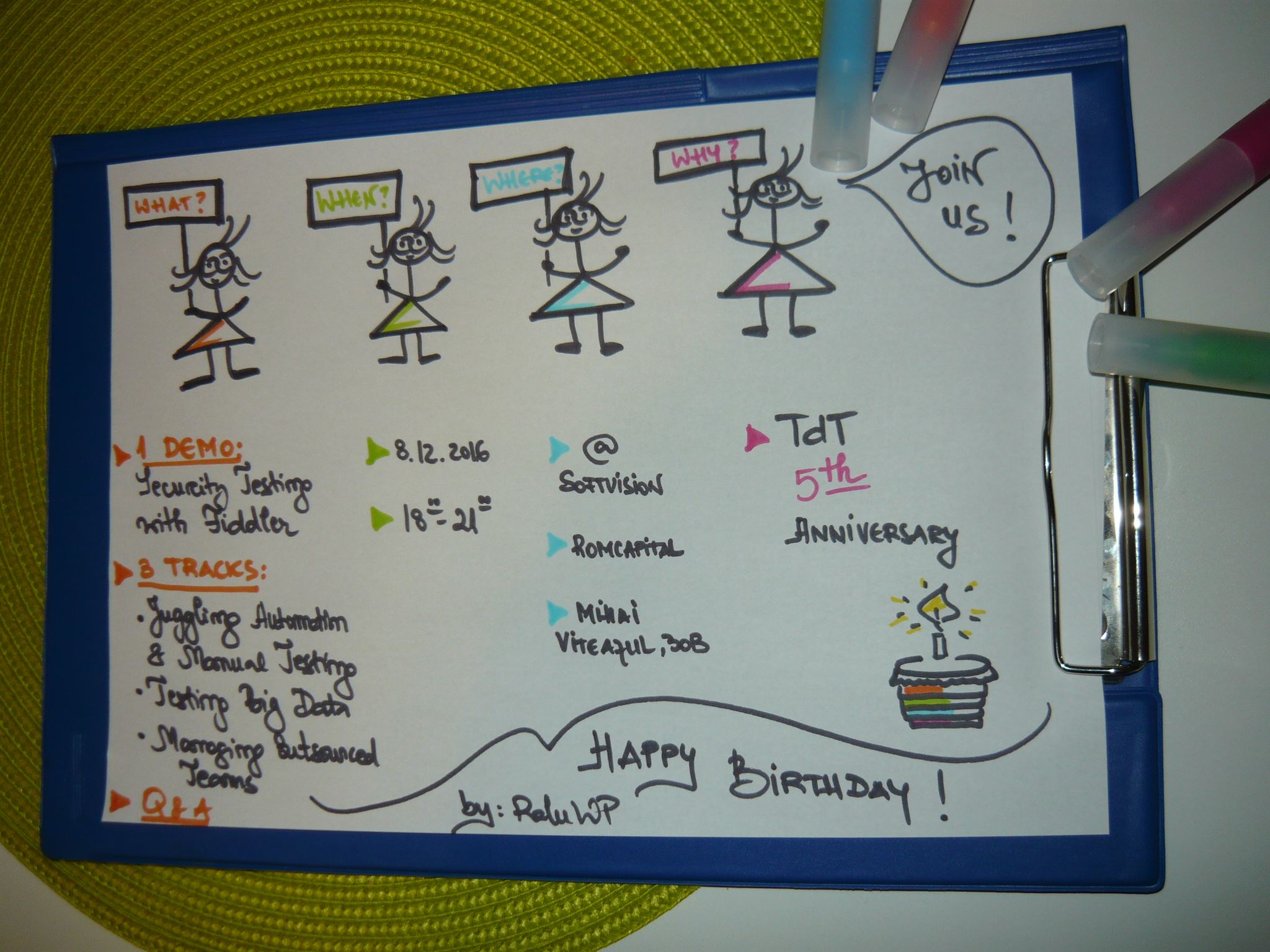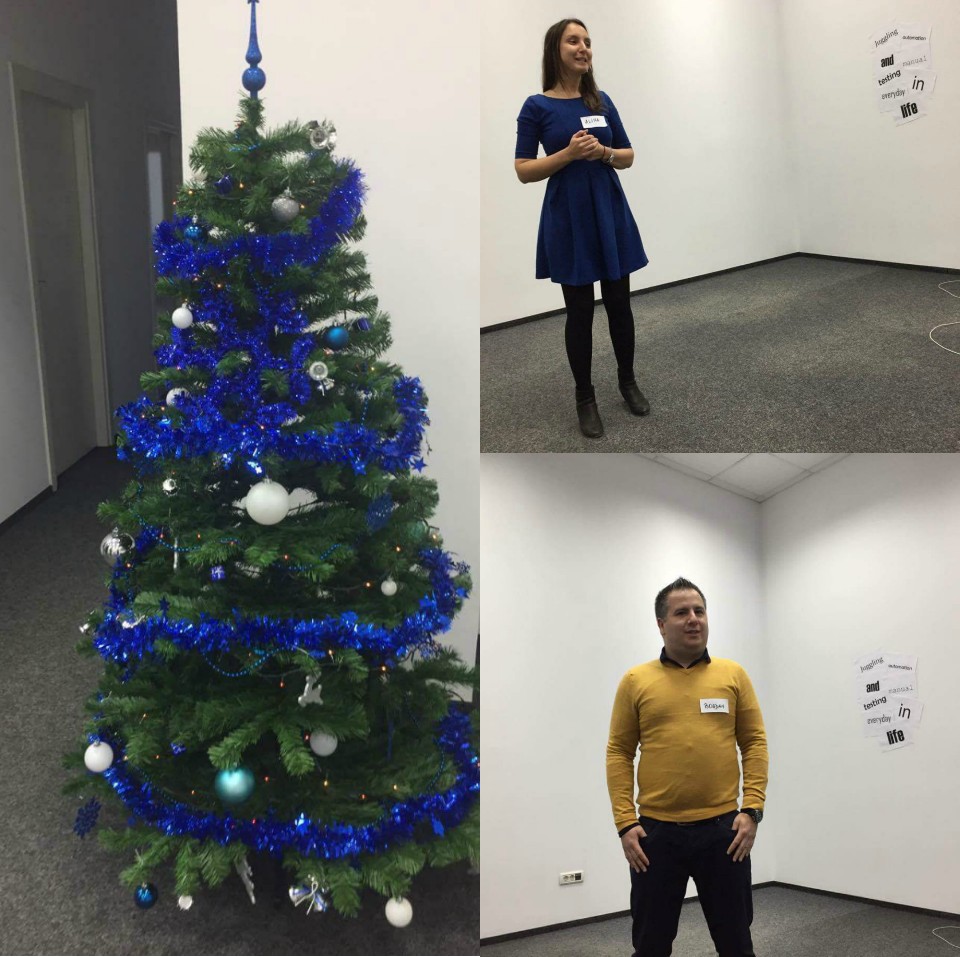 The first item on the agenda was a demo on security testing with Fiddler.
Apart from providing us with a presentation of the tool, Ovidiu Kiss demonstrated various testing scenarios, such as: using breakpoints to test DDoS attacks, testing application behaviour by corrupting the message, checking plain text appearance of credentials, forced unauthorized access and forced login, to name but a few.
What I found particularly interesting was the fact that Fiddler can be customized and it is quite versatile when it comes to extending the rules menu. It can also be used for mobile testing, since it functions as a browser proxy.
During the subsequent Q&A, its usage in automation was also discussed, in terms of selected sessions, which can be exported as web tests in Visual Studio.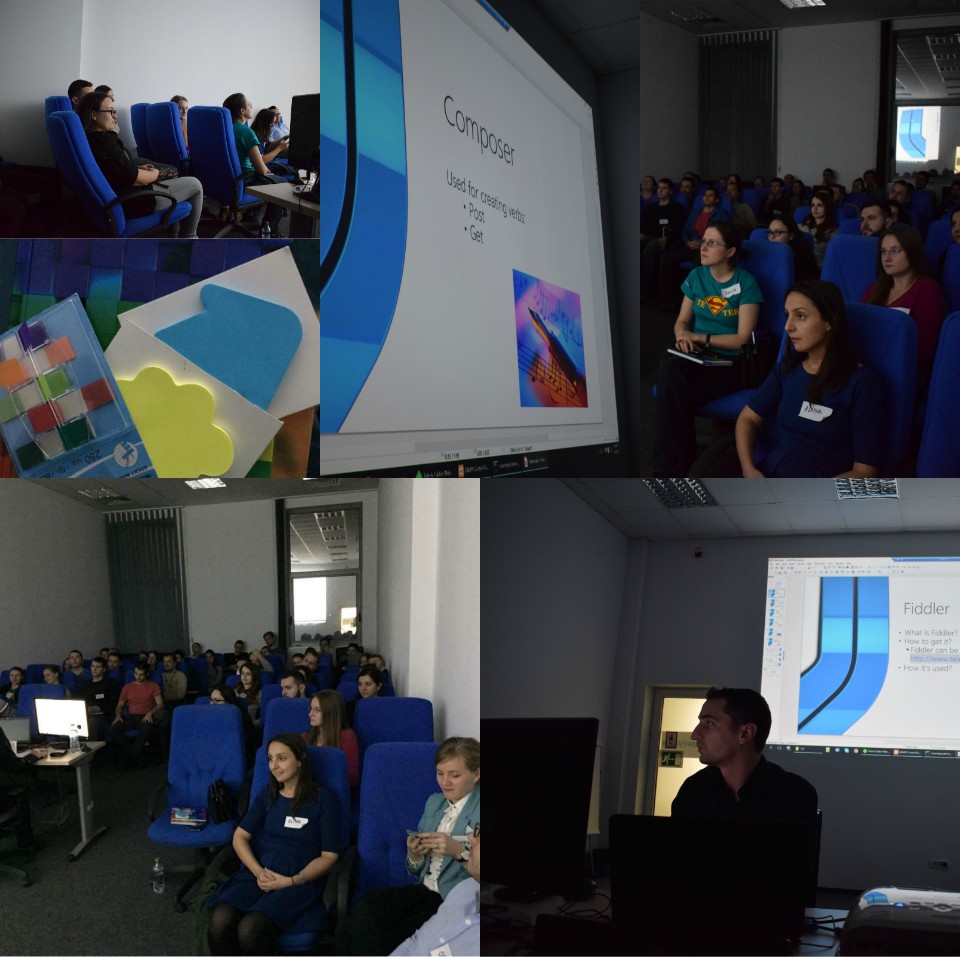 The second item on the agenda introduced us to an interactive concept: Open Corners.
The three content owners that had prepared to facilitate this engaging learning experience introduced themselves and invited us to contribute by asserting that none of them held the absolute truth when it came to the proposed topics. With this message in mind, we each attended our Open Corner of choice, while also being able to switch between them at will. Consequently, the Open Corners allowed content owners and participants alike to bounce ideas off each other.
It was an interesting exchange of know how, best practices or research sources. Ecaterina Ganenco, who hosted the anniversary meet-up at Softvision, moderated the Open Corner on "Testing Big Data". Iulia Stoenescu prompted her audience to talk about "Juggling Automation and Manual Testing", while Ciprian Balauroiu tackled the challenging topic of "Managing Outsourced QA Teams".
To conclude this festive evening, we got together once more and enjoyed the scrumptious birthday cake. Some of the veterans of the Testing Camp (Alina Ionescu, Alin Groza, Ecaterina Ganenco, Ramona Baleti, to name but a few) reminisced about the former 5 years, while also talking about the next steps: the upcoming meet-ups, the idea of also focusing on the automotive industry in Timisoara, the effort to promote quality in terms of content, a.s.o. Organizers, facilitators and newbies alike chatted merrily about these topics over goodies and refreshments, while wishing each other "Happy Testing!"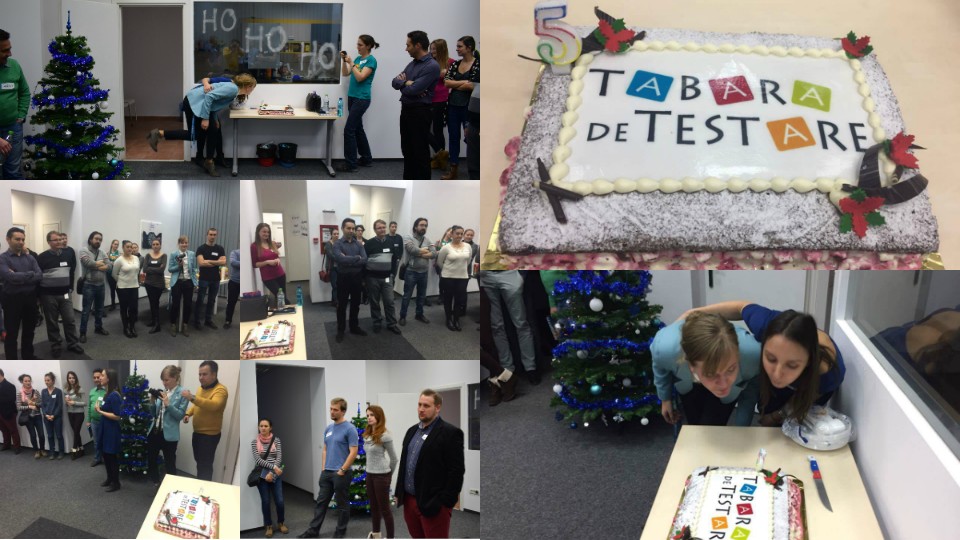 Last but not least, this time, instead of leaving you with a graphic facilitation of my "Lessons Learned", I'll just sum up my thoughts on reflection and phrase them as a "Call to Action". What gets us into the habit of reflection more than becoming involved? Facilitating or simply taking part in learning experiences offers unique insights into personal growth and fosters achievement.
Whether at the Testing Camp or for any other initiative, let's become more involved and thus more reflective! Beyond New Year's resolutions. 🙂